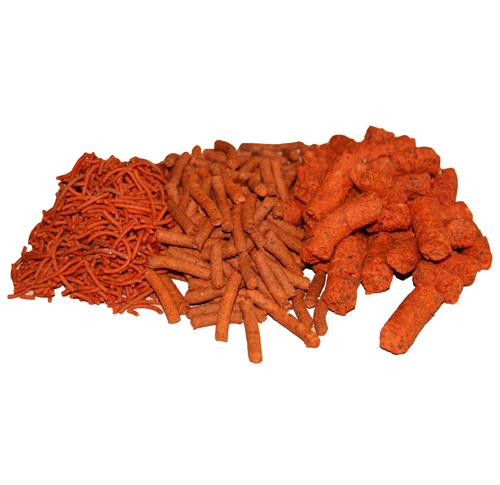 Product description
We pelletize various types of feed materials and create interesting compositions from them.
Depending on the expectations of customers, we are able to produce both hard and soft pellets. Softness gives the products freshness and natural appearance. The formulas of our pellets can also contain a very large addition of raw fruits and vegetables, so their cost can be significantly reduced.
Soft pellets are the ideal product for pets or as an addition to premium feed.